Flexible swing door
Product Detail
Product Tags
Swing Door is your perfect answer for all your pedestrian and light vehicle doorways. Manufactured to your exacting requirement from unique,cost efficient,modular componentry.
 Where to use them?
For pedestrians or vehicles passage,With 1 or 2 panels,eighter manually or automatically operated,Inside or outside(Behind security door),PVC Swing doos are the ideal solution for heavy traffic flows,With the need for time strong thermal,acoustic insulation that allows unimpeded,safe and easy traffic flow. They combine aestheticisn and strength for your openings.
It is largely used in industrial and commercial buildings,food or chemical factores,cooled warehouse and distribution centres.
Safety:
– Supple & Flexible
– Transparent
– Easy to clean
– Not toxic(Human & Enviro)
Economic:
– Energy efficient
– Cost effective
– Longevity
– Recyclable
Effiient:
– Thermal insulator
– Sound reduction
– Fast operating
– Water & Air tight
Resistant:
– Impact and tearing
– Chemical aggression
– Fire resistant
– UV Resistant
Specific Properties:
–  Cold resistant
– Perfumed
– Transparent or opaque
– Wide range of Color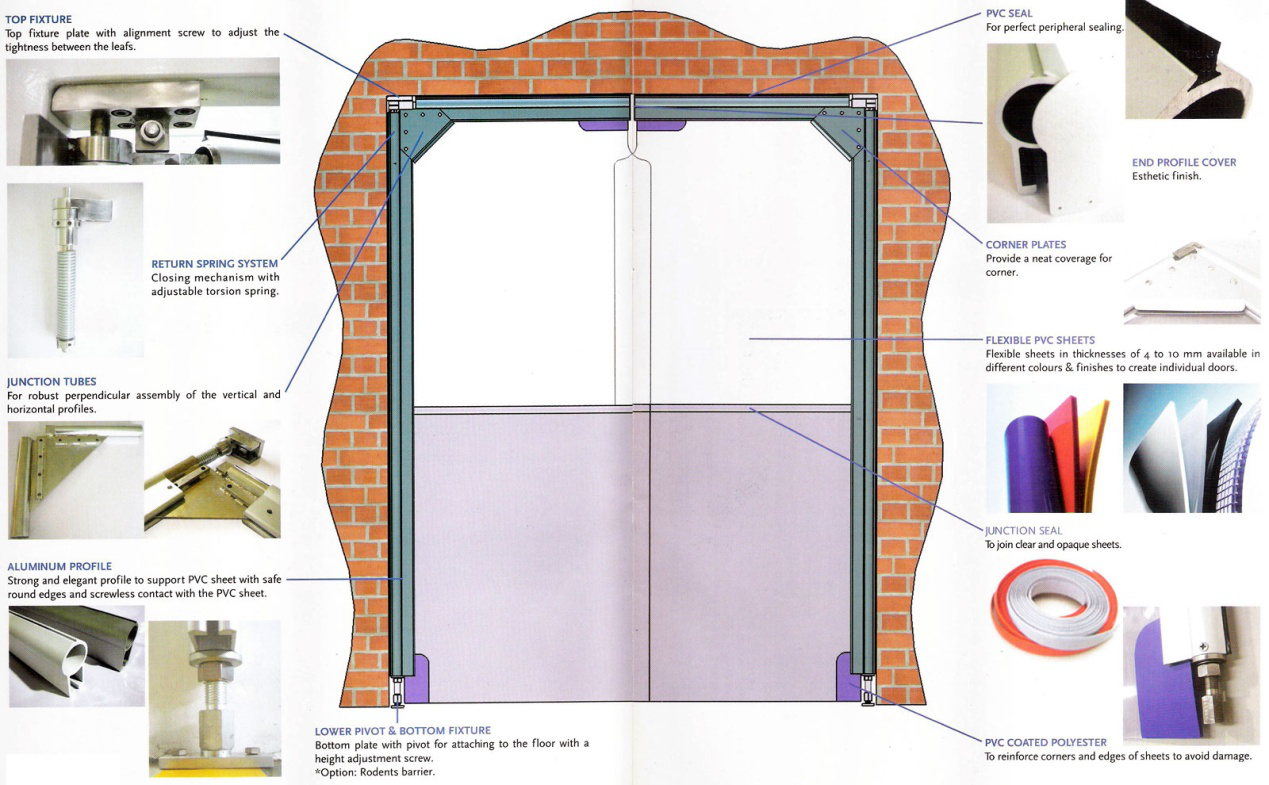 ---
Previous:
PVC Swing door
Next:
Industrial ceiling fan
---
Write your message here and send it to us
Products categories